Naga Katta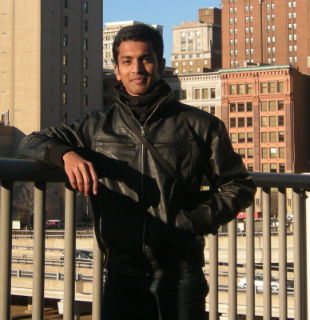 Hi, I am currently a research engineer at Salesforce. Previously, I was a Ph.D. student in the Networking Research group led by Prof. Jennifer Rexford at the Computer Science department, Princeton University.
Before joining Princeton, I graduated with a Bachelors in Computer Science and Engineering from IIT Kanpur, India.
Office Address:
Room 315, Computer Science Building
35 Olden St
Princeton, NJ 08540
E-mail: nkatta at cs dot princeton edu
---
Recent Research
My research focus at Princeton has mostly been about Software-Defined Networks. You can find more about the projects I was part of, in collaboration with
Prof. David Walker
-- on improving the scalability of SDN-related abstractions using techniques like reachability analysis and rule-caching. Lately, I've been looking at developing fault-tolerant and distributed controller platforms for SDN in collaboration with
Prof. Mike Freedman
. I am also working on a project related to utilization aware load balancing in datacenters using advanced switch architectures in collaboration with Dr. Changhoon Kim (Barefoot Networks) and Dr. Mukesh Hira (VMware).
I also organize the weekly SDN Reading Group here at Princeton where we thoroughly discuss one or two interesting research papers broadly related to the field of Software-Defined Networking. If you would like us to disucss your paper/draft and would like some feedback, please contact me or any other Princeton SDN colleagues with your draft.
I defended my Ph.D. thesis[pdf][slides] on Oct 11, 2016!


---
Past Research